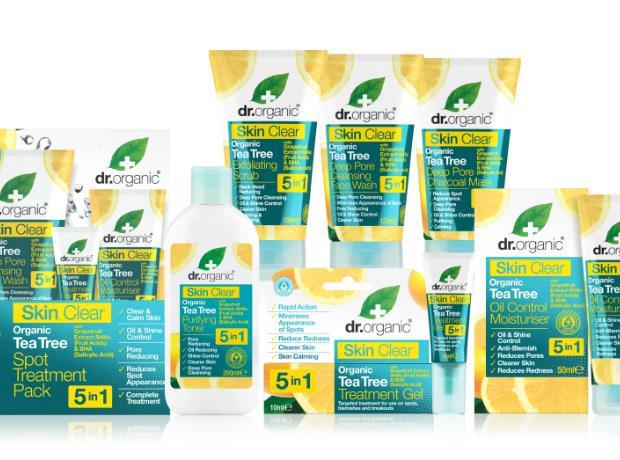 Dr Organic Launches Facial Products For Problem Skin | New
Dr Organic, the body and skin care brand, will roll out a new face range in seven formulas for problem skin.
Launched at Holland & Barrett on April 20, the Skin Clear 5 in 1 collection is designed to increase skin cell renewal rate, soothe redness and reduce pore size.
Natural AHAs (Fruit Acids) and Salicylic Acid are some of the key ingredients used in the selection, which includes deep pore charcoal mask, oil control moisturizer, exfoliating scrub, a deep pore facial cleanser and purifying toner (rsp: £ 6.99) as well as Treatment Gel (rsp: £ 5.99). The spot treatment pack consisting of the face wash, gel and moisturizer is available with an rsp of £ 19.99.
Of 95 participants who took part in independent user trials over a four-week period, 75% said their skin was clearer and clearer, while 69% said their spots were visibly reduced, according to the Dr Organic.
"We wanted to bring to market a regimen that helps consumers who suffer from skin concerns, while using our best natural and naturally derived raw materials to work synergistically to provide naturally effective and rapid treatment for skin care issues. skin currents, "said Michael Lightowlers, the brand's group marketing director.
"We combine them with materials such as preservatives, emulsifiers and surfactants approved for use under current organic cosmetic standards so that each product is truly functional by design. "